Crypto Beginner Series EP 6: What Is A Cryptocurrency Exchange?
For newcomers in the crypto space, exchanges can be overwhelming, confusing, and unsafe. It's normal and expected for a beginner to wonder any or all of the following questions: How should I select an exchange to use? Is my private information safe? Where did my funds go? Who controls my funds? Do I withdraw or receive crypto? 
These questions may only scratch the surface for someone who does not know which exchange to trust or what to expect when using a crypto exchange. This blog is your go-to guide so that the next time you want to buy, sell, or trade cryptocurrency on an exchange. You don't have to think twice anymore about ancillary concerns or UI confusion.
Selecting Your Exchange
If you are already set up with an exchange, you need to make sure the exchange you are using is reliable. Ideally, you should be using an exchange that sits in the top 20 by rankings. CoinMarketCap and Coingecko do a good job of ranking popular exchanges in as unbiased a way as possible. Near the top of the list are household names such as Binance, Coinbase, and Kraken. These are the exchanges you should focus on. 
The main reason why you may want to stray beyond these more popular exchanges is when a certain coin you would like to trade is not offered anywhere else, or your home country does not support the exchange. Be aware that moving beyond the most common exchanges adds additional risk to yourself and your portfolio.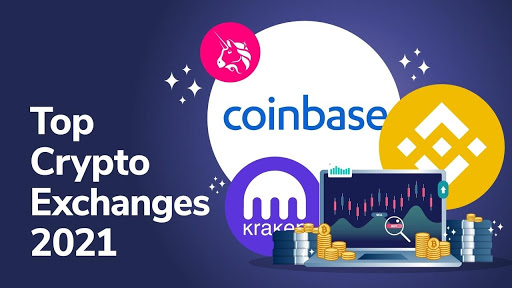 Setting Up Your Exchange
After selecting an exchange, you will need to sign yourself up, which can be a lengthy process. Expect to provide some very personal information such as your social security number, photo of an ID, home address, banking info, and more. This is common for centralized exchanges in the crypto space and indeed required by law in most cases. I can assure you that everyone on these platforms has provided the same identifying information. It's understandable that these personal questions can be a concern for some.
Thankfully there are alternative ways to own cryptocurrency without relying on centralized exchanges.
The process, however, can be difficult and potentially unreliable. Typically, exchanges will allow you to sign up with minimal information, but if you plan to purchase cryptocurrency, then you will need to upgrade your tier or verification to a higher rank. This allows you to become more functional in their system allowing for deposits, withdrawals, balance increases, leverage, etc. If you trust your exchange and plan to use it to its full extent, make sure you are fully verified to enjoy all the features.
Depositing Funds
You're now all set up and ready to buy some cryptocurrency. Each exchange's UI varies slightly, but the processes are usually very similar. Your first step will probably be depositing cash onto the platform to then trade into crypto. This can be initiated by locating your local currency (USD, CAD, GBP, AUD, etc.) market or wallet from the main page. It's also worth noting that some exchanges will refer to these currencies as "fiat." After locating the deposit button, select the amount if you are using a card, or complete the bank transfer via your personal internet banking account. Once confirmed, your money will appear in your wallet almost instantly and be ready for trading. 
It is important to recognize that in some instances, this instant money is temporarily borrowed. Your deposit won't clear for a set amount of business days, maybe a week, but you can still trade in the meantime. To withdraw the crypto off the platform, you will need to wait for the deposit to clear, you will likely be notified via email when it settles.
Trading Crypto
So you have some USD in your wallet and are ready to purchase some cryptocurrency. You first need to decide on what crypto you would like to end up with. If you only have USD, you can't trade in any other pair outside of USD aka ETH/XXX coin, BTC/XXX coin, USDT/XXX Coin, etc. you need to stay within the pairs you hold. If you want to purchase Bitcoin, this means you need to select the BTC/USD pair. This means you are selling USD to purchase Bitcoin.
After clicking on the pair, you will be prompted with some clickable options and fields you need to fill. You will likely see options such as "market", "limit", and "stop." Each order implies a different set of rules to conduct the trade. If you are new to an exchange, I recommend a market order of a couple of dollars to then learn the interface of the exchange. Once you are ready to make your main purchase(s) you should probably then move to the limit and stop order to save on fees and lock in particular prices. Your market order will fill instantly after it is placed, this is good.
When you see the words "filled" pop up on the screen, locate your exchange wallet/balance. The coin you bought should show as a balance in your wallet. Conversely, your USD amount should be lowered by the amount you purchased your crypto for. By purchasing Bitcoin, you can now access all crypto pairs. Now that you have some money on your exchange, it's important to make sure your exchange is secure if you plan to leave it there.
Securing Your Assets
The two exchange security features you should immediately turn on is two-factor authentication, or 2FA, and whitelisting. Both can be found in the settings under security and each offers a different function to protect access to your funds. 2FA makes it harder to break into your account. We recommend setting up 2FA and using Google Authenticator on an offline phone for the highest amount of security. Choosing email or text as your second verification option almost defeats the purpose of added security if you are being attacked by a sim swap.
Whitelisting will make sure that crypto can't easily be sent off the exchange to a foreign address. Once turned on, only pre-approved addresses that you input can have crypto sent to them. Turning off whitelisting usually takes 24-48 hours and notifies you if it is turned off. If someone were to gain instant access to your funds and whitelisting was on, they wouldn't have anywhere to send the funds except another pre-approved destination you set up. Deactivating the feature will also notify you that someone is in your account, which gives you a day or two to react. Neither of these security features is absolutes in protection, they are just additional measures worth taking if money is left on an exchange.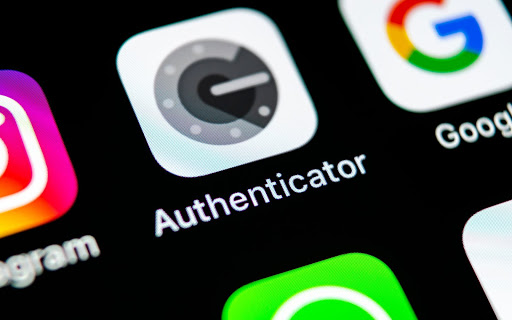 Sending And Receiving Crypto
With a proper security setup and a small balance, it is time to go ahead and practice using the withdrawal and deposit options. These tools only make sense if you have a second destination for your crypto to go to, otherwise don't bother with them. If you want to move your crypto off the exchange, you will need to navigate to that crypto's wallet and select "withdraw." You will then be asked for an amount you would like to send and the address you are sending it to. It is extremely important that every digit is correct, or the money will be sent somewhere else, and you probably will never see it again. As a rule of thumb, correctly matching the initial 4 and final 4 digits to make sure they match is enough, copy and pasting is always the safest way to move an address.
The address must be pulled from the destination you are sending to, it can be located by clicking "deposit." Depending on the coin you sent and the activity of the market, it may take anywhere from seconds to hours. Just because your coin does not show pending on the exchange it is sent to and it has disappeared from the original exchange does not mean it is gone forever. Just be patient if you did the steps correctly it will show up. That is why we recommend practicing these steps with a couple of dollars so you can familiarize yourself with the process.
Alternatives
If you are ready to step deeper into crypto and can navigate a centralized exchange, check out a DEX (decentralized exchange). Here you can swap currencies instantly and reach a much broader amount of assets not offered on more traditional crypto exchanges. 
Owning crypto isn't just an investment, holding your keys means you have essentially become your own bank, which requires responsibility and awareness of your assets. If you are ready to liberate yourself and take the deep dive into crypto, set up a wallet, and safely secure your crypto before it's too late.
Written by Adam Tarlowski