VIDYA is a promising new project by Team3D, the development team behind Vidya Games Incorporated, a blockchain gaming startup from Toronto, Canada. The Vidya platform will include a lineup of fast-paced, turn-based and single-player games which use non-fungible token based items, utilities and cosmetics. As NFTs, these items can perform as cross-game and cross-platform methods of progression tied directly to your Ethereum wallet. Decentralized and player-driven markets, as well as a centralized shopfront, allow users to directly buy and sell NFTs to each other through their vendors, or purchase and mint new items directly from Team3D. Play-to-earn avenues for non-PvP users are not only offered, but appreciated, as they support the artistic goal of the team to produce intriguing content for all kinds of gamers. The transactional volume produced by user engagements with these products assists in funding of the Generator, a staking mechanism that incentivizes lockups with rewards in the form of Vidya tokens, which are circulated through player activity. Every Team3D product can be accessed from the website, referred to as TeamOS due to its stylistic representation of a retro desktop environment combined with a vaporwave aesthetic.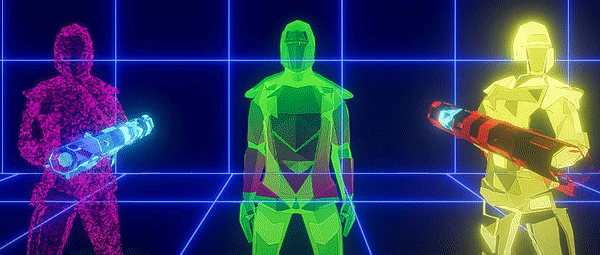 The first game to be released following extensive community testing is a first-person shooter that features intuitive, fast-paced, skill-based gameplay that harkens back to Unreal Tournament. The weapon roster features a plasma rifle, rocket launcher, railgun and shotgun wielded by holographic representations of users which can all be styled and skinned based on the inventory and equipment of the connected wallet. In-game items can be traded and sold between players or traded directly with Team3D. Users can play for practice or for tokens through the application of peer-to-peer, non-custodial lobbies that utilize smart contracts for parimutuel pools to manage lobby creation and match conclusions, rewarding winners and distributing a rake of 1% from the pool among holders of tokens locked up in the Generator in proportion to the amount of tokens they have staked.
All items on the Vidya platform are non-fungible tokens, putting ownership in the hands of players and allowing them to manage items from their Ethereum wallets in a trustless and decentralized fashion. These items function as cosmetics, utility, Easter eggs, rewards exchangeable for Vidya tokens and quest items for community challenges. Each wallet has a seven-slotted paper doll for equipping applicable items, providing access to weapon and character skins, attachments and hidden content. Third-party game developers are welcome to request to mint their own item lineup, providing their own various utilities and purposes while supporting the Vidya ecosystem. They can edit and manage their own prices, descriptions and restock times. The Vidya marketplace allows users to vend their items to others, purchase items from other player vendors, or buy them directly from the team with VIDYA tokens. A percentage of all transactions in the marketplace support stakeholders for locking up their Vidya and liquidity provider tokens.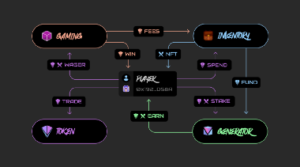 The Generator is a staking mechanism created for the first time by Team3D for optimal compatibility with all moving parts within the platform. Every aspect of Vidya is tied to the Generator, creating a massive potential for rewards at scale while offering a low-risk utility for those who prefer to passively hold tokens. In order to stake Vidya users are required to feed the Generator with an NFT called dark matter, which, following the close of their time-lock period, matures into utility items that can also be redeemable as earnings in the form of Vidya tokens before being burned. The dark matter NFT can either be bought from the marketplace on TeamOS or earned through gameplay, offering a "free-to-play" option for prospective entrants. Wallets staking in the Generator automatically accumulate tokens as the backing for their reward from all network activity, including 1% of the game matchmaking rake, 100% of the tokens from all NFT's purchased directly from Team3D and 1% of those purchased from approved third parties.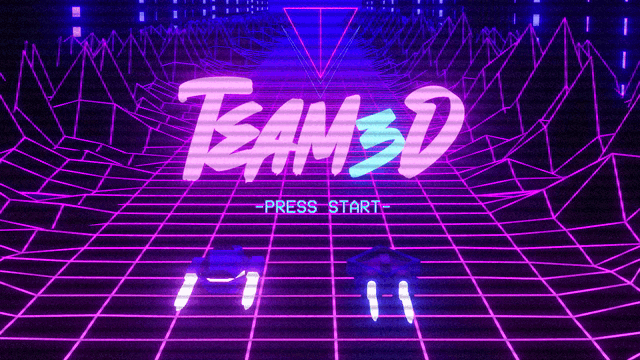 The Vidya Project was created at the forefront of a cascading change that's taking place in the world of digital value transfer within the gaming industry, specifically through peer-to-peer networks made possible by blockchain. This change is called GameFi, a term we hope you'll start hearing a lot more of!
Join the community through Telegram or Discord!