I had the opportunity to interview Ido Sade Man on The Wolf Of All Streets Podcast, which drove me to dig more deeply into Sögur and their team's innovative approach to monetary policy. What I have found is a novel and brilliant approach to a new form of money – taking the good ideas from Central Banks and eliminating their bad practices. The best way I can personally describe it is a perfect mix of the best parts of Bitcoin and stablecoins, with an all star team of monetary policy and technology experts and a governance model that guarantees decisions are made by the holders and not a centralized authority – even their own team. Here's more info.
What is SGR?
SGR by Sögur – previously known as Saga – is a digital coin built to provide a self-sustaining, democratic and global currency. It is modeled to incorporate the volatility crypto markets seek, while also using stabilization mechanisms to temper volatility risk when market conditions are fast-changing and unpredictable.
SGR's unique features:
A bonding curve protocol exposes SGR holders to carefully modeled volatility – using stabilization mechanisms to temper risk in fast-changing and unpredictable market conditions, while creating an opportunity for sustainable intrinsic value growth.
A model where early adoption is incentivized as the ecosystem grows, thanks to the bonding curve model.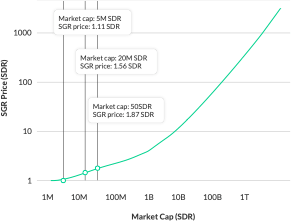 SGR is backed by a reserve configured to match the IMF's basket of currencies. Funds are kept in a variable reserve composed of world-leading fiat currencies held in reputable banks. The reserve ensures holders can always sell and redeem SGR. As such, the contract will always offer to buy back SGR, drawing on funds from the reserve.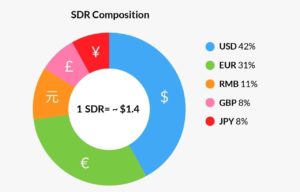 A democratic governance model built on the premise that the SGR project belongs to the currency holders, allowing holders to vote and partake in decision making as well as elect the leadership of Sögur.
A team of experienced entrepreneurs, financial professionals, technology experts, economists and academic researchers, all working towards delivering a truly democratic, global, digital currency.
Advanced reading: