When someone shares a chart link, you can make the TradingView charts your own so you can adapt their ideas, track the trade and add lines and patterns of your own. If you click on any of my charts in any newsletter, you will see the following list of items on the bottom right of the chart. Click on the "share" button, located in the middle of the 5 icons.

After you have clicked on that icon, the below screen will appear. Click the big blue box that says "Make It Mine." Now you can do whatever you want with the chart. Easy!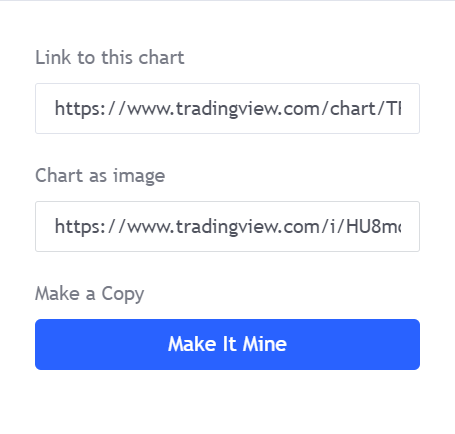 Sign up for my daily newsletter.